IWB for Refugees is our current flagship project aimed at improving the situation for refugees and asylum seekers coming to the EU, through civil society action and policy change. With the project we propose to launch a petition under the European Citizens' Initiative with recommendations for the reform of asylum policies in the European Union. The recommendations are to be based on research from 27 country reports assessing the situation for refugees and asylum seekers, conducted by national researchers who are all volunteers and members of Issues Without Borders, and who will also take part in developing the specific recommendations.

After registering our Initiative with the European Commission, we will run a campaign to raise the one million signatures needed for the petition to be debated in the Commission. We choose this specific method to meet our two main objectives:

- To influence reform of the Common European Asylum System (CEAS), based on civil society contribution

- To strengthen solidarity and instruments of cross-European democratic participation in times of nationalistic political developments
​
We are currently in the process of finalising the policy recommendations and plan to regiser the Initiative before the end of 2020. Please follow us for updates and contact us if you have any specific questions or comments!
​
Partners:
​
New Women Connectors European Coalition
​
​
​
​
​
​
​
Click on the individual countries below to discover our research!
In 2017 we produced a short film which will form part of the campaign package when we launch our Citizens' Initiative next year. The video bears the title Refuge D'Amour and is set in the streets of Paris where a young woman rediscovers her sense of freedom and belonging after fleeing her home country of Syria. The production was a collaboration between IWB and 4ever Films and stars Marius Manole who is one of the most popular actors in Romania. Please enjoy!
Clip "Refuge D'Amour" Why? How?
---
A couple of poetic interpretations based on the short film; below also one for our French speaking friends! By Alida Stefana Murar "There are no songs about feelings like this, feelings of disrupted lifes and mutilated dreams, of unplanned plans that find you trying to sleep on a foreign country's couch, at the foreign folks' mercy or good will, however diplomately one would put it. You get the couch if you're lucky because if you aren't, well, anything would do, like the back of a train or a soft and warm pile of garbage in a slum, the dark of the woods or the trunk of a truck that crossed you through the borders, a truck named desire – or was it despair? Songs about reality are rarely sung. Perhaps the reason is that one would rather carelessly hum along to sweet love tunes and tap their feet to happy rhythms. But do you think we don't feel love, do you think we don't know happiness, do you think we don't know how to dance? ..oh, but we do! And that's what makes it all worse, having known the beauty of life, the freedom we found in our passions, feeling the terrifying but echstatic touch of romance, hearing the music of laughters and joy only to have them all taken away just like that, in someone's absurd dream of power, while you were doing your dishes, or eating a croissant, or staring at the pigeons in the park.. No, reality does not make a sound.
But reality vibrates. It vibrates so strongly that my feet can no longer stay still, it vibrates so deeply that it shakes the core of my being, it travels through brain and skin, through darkness and light, through sadness and joy, sharp edges, dusted corners, painful memories and forgotten dreams, hopes, illusions, fears, all!! It vibrates so strongly that it jumpstarts my heart! Can you feel it? Can you?!
Do you want to?.. This is the story of the sound that no one can hear but everyone can feel, this is the story of how some…choose to dance to it!" By Victor Daniel Pop Cette difference qu'on ne veut pas voir car si on la voit on ne peut plus dire ´ah, je comprends! Ah oui je vois! Je suis désolé, je peux rien faire! Une fois avoir pris conscience tu ne peux plus faire comme avant, passer à côté. Une histoire de vie normale, toute simple , prends la force par son unicité et son regard artistique, informatif et bienveillant apporté par des spécialistes qui souhaitent surprendre la lutte d'une jeune fille pour être une différence, quand on faite elle est tout à fait normale! La seule difference c'est la nature du refuge, finalement l'amour les rapproche, une réfugiée avec documents qui dénote l'impossibilité de vivre dans son pays natale et un réfugié dans ces sentiments. Une lute intérieure concernant la liberté d'expression et de profiter de la vie , chacun l'exprime différemment, et leur rencontre provoque une inquiétude et en même temps un sentiment de solidarité et compassion. Pour le spectateur ce sont des choses normales mais vu par leurs yeux ça devient touchant, émouvant et fortement conscientisé que la liberté et l'amour font tout. Une différente façon qu'on essaie de montrer que nous tous on est réfugiés dans quelque chose et qu'on est tous égaux et dans la même …différence.
---
Gallery from behind the scenes!
---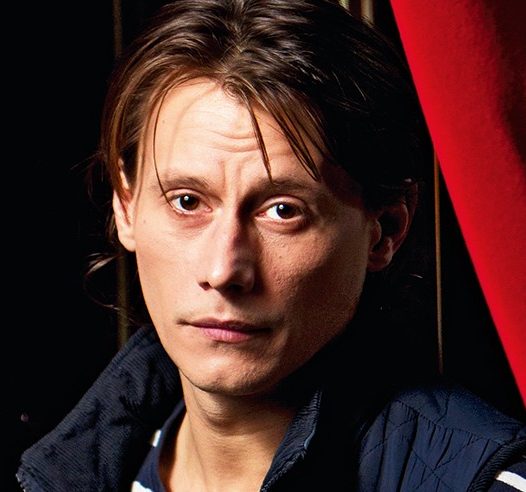 Marius Manole --- Waaed Al Kallas --- Victor Daniel Pop --- Oana Merdariu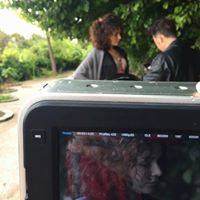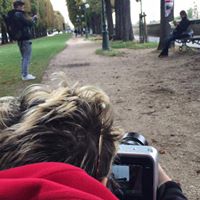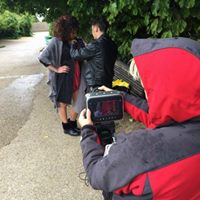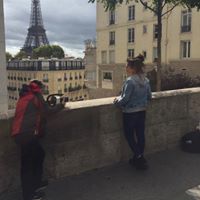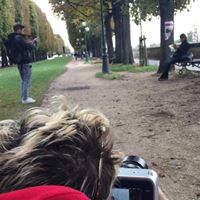 ---
---
Let's Talk About Refugees
In November 2017 we held our first international human rights conference, Let's Talk About Refugees which brought together university lecturers, NGOs representatives, journalists and youth workers - all members of IWB. Among these where 11 researchers from the project who came together to act as speakers and present their findings and ideas through lectures, Q&A sessions and dynamic workshops. It was also the first time that IWB members from so many different countries gathered in one place, and we look forward to future events with even more participants! The conference was organised in collaboration with our partners from OpEN and took place at the Casa Tineretului in Timisoara, Romania.
​
Below is a promotional clip 4ever Films made for us with footage and interviews from the conference. You can also check out the galary to have a peak into what we got up to!